Welcome on our web site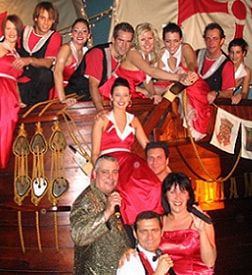 Our restaurant is famous for serving generous portions of prime aged Alberta beef, as well as fresh fish, lobster, veal and chicken. The all you can eat seafood buffet remains a very popular choice for our customers. Fresh French pastries and special coffees will be offered to complete your meal.
Our show with 15 performers and more will certainly charm you with sensational voices and superb choreographies throughout your evening. Without forgetting our musicians who will have a pleasure of making you dance playing yesterdays and todays favorites.
Our cordial room has a 525 seats capacity.